SKU:
NA-034
Regular price
$703.00 USD
Regular price
Sale price
$703.00 USD
Unit price
per
Sale
Sold out
Please read all information before ordering. Have a question ? Use our chat service below.
View full details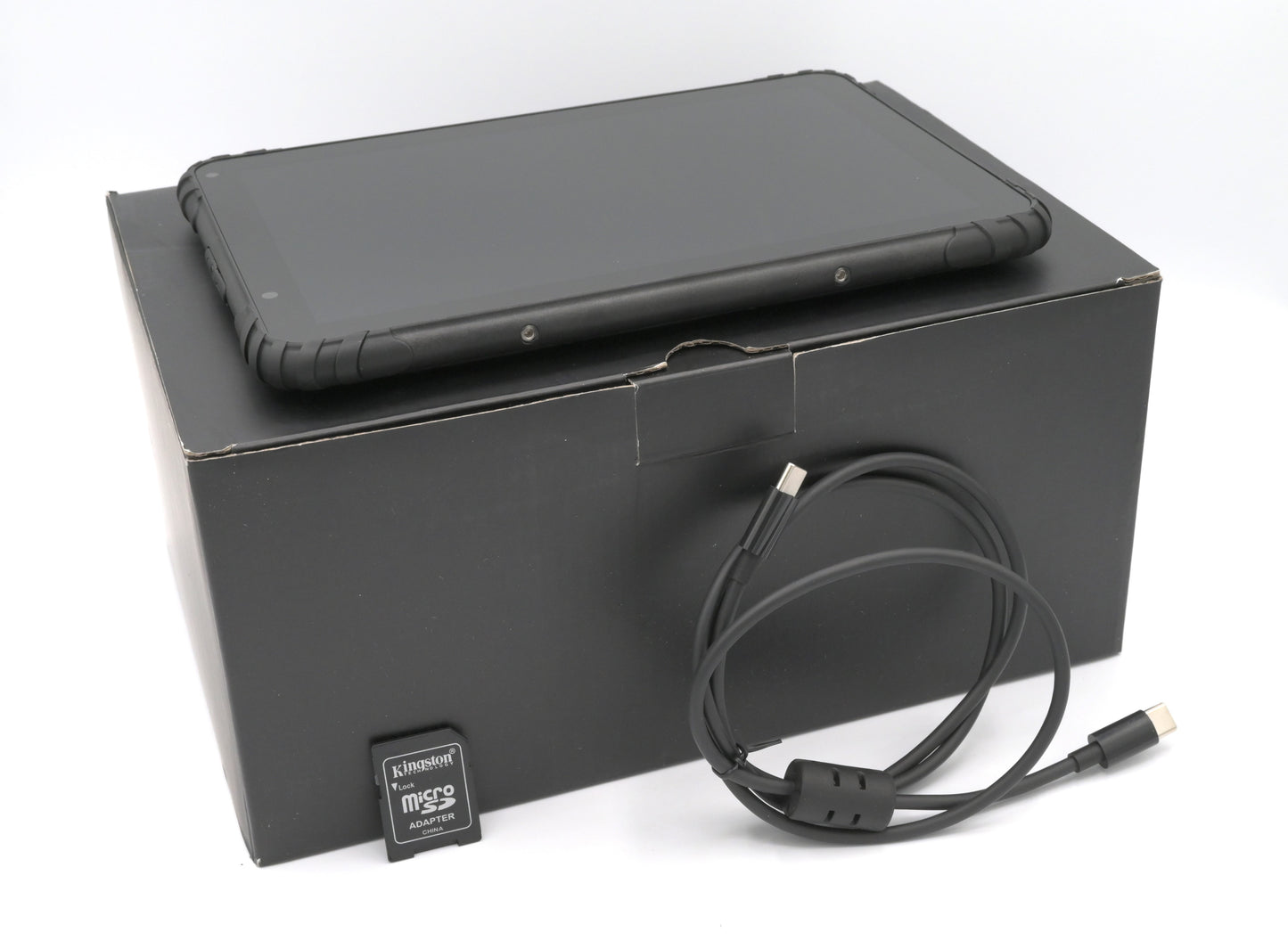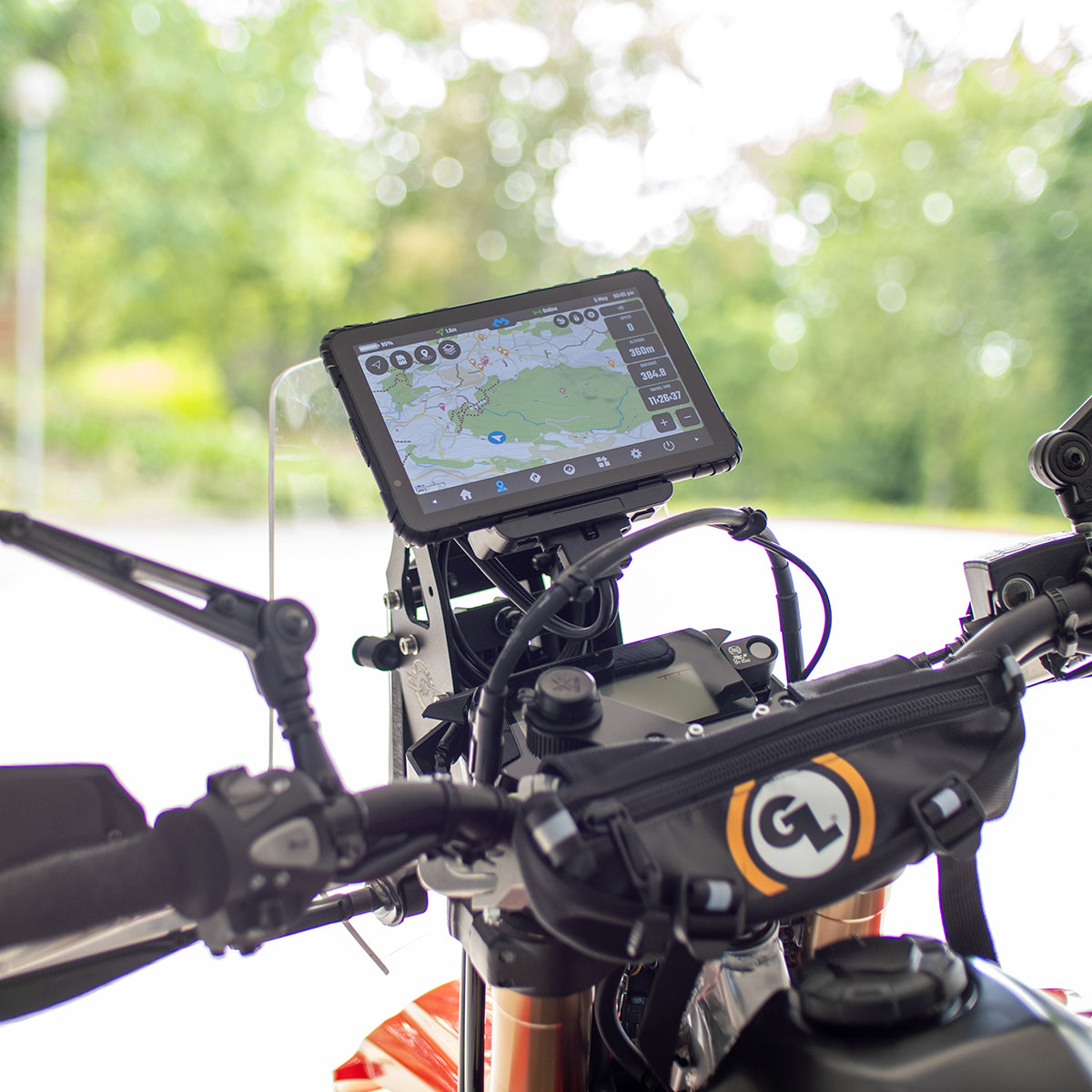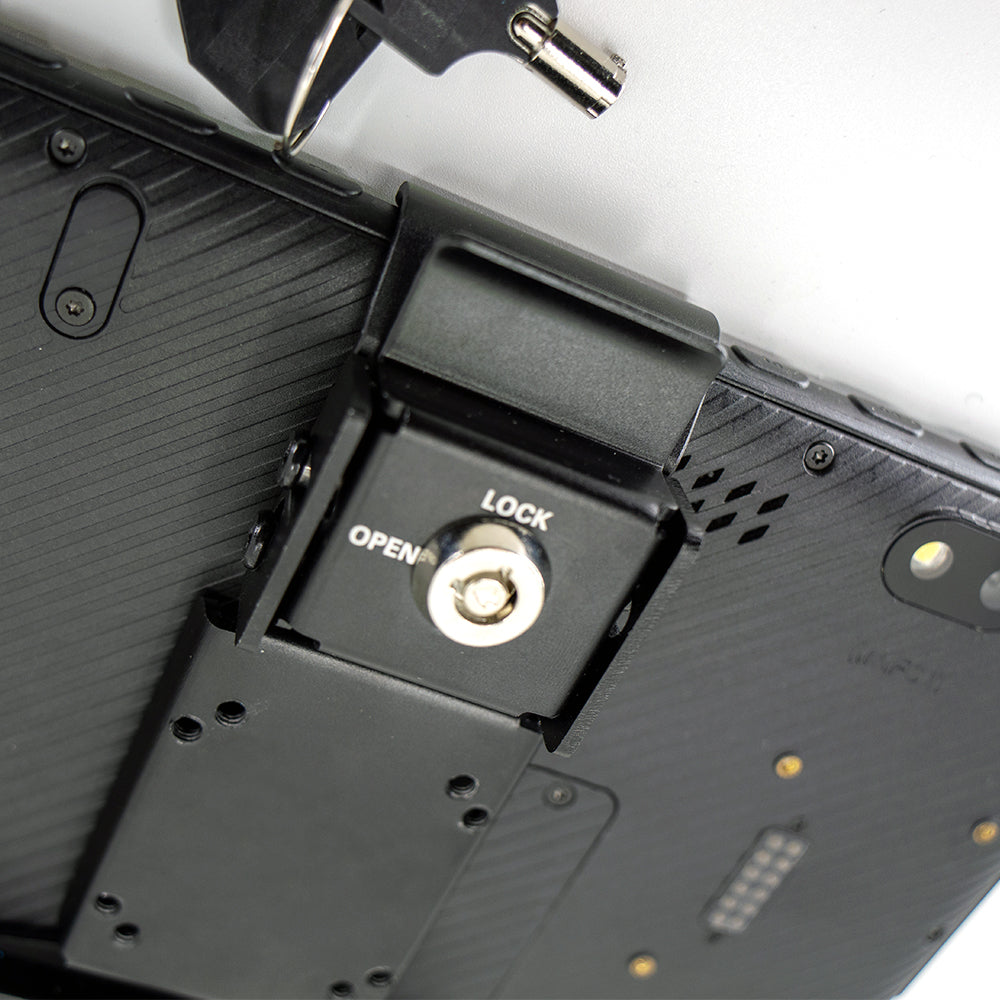 Overview
Benefits over Tablets?
Benefits over dedicated GPS units ?
Specifications
A rugged navigation Android tablet to guide you on your next adventure!
Attach it to the included charging holder and lock it with a key, the holder will keep your device charged and secure.
Our DMD2 team worked with this device manufacturer to make sure it was developed following all our requests and wishes.
High quality GPS, IP67 rated, 2x SIM card + 1x SD Card, Google Certification and Octa-Core Processor.
Includes tablet, charging holder and cables.
Best GPS Precision we ever seen, external GPS antenna connection, internal metal structure for motorcycle holder, internally 12V-24V circuit (no need for external power supplies or danger of burning when you damage your harness).
Auto Turn On on power detection and configurable auto shutdown. Regular OTA updates, compatible with ALL Playstore apps, DMD2 included lifetime activated.
–
Now with new metal holder and harness!
A full navigation kit, ready for your motorcycle!
Looking for an Android 8″ tablet for navigation that was made specifically for being attached to your motorcycle?
This IP67 device is optimised for navigation and was developed to be easily attached to your motorcycle, with charging holder, high precision GPS, light and good looking.
8″ Android 12 device with Google certification, regular OTA updates, Octa-Core CPU, 64GB internal memory + 64GB removable storage for DMD2 maps and user files.
With charging holder (with key lock) that allows you to quickly attach and detach it from your motorcycle. Tested on tough enduro rides!
Includes DMD2 pre-installed with life-time license, certified and optimised!
Many motorcycle quality of life features like auto turn-on, configurable auto turn-off, ignition detection, gloves mode and three extra configurable DMD2 function hardware button.
Advantages over other tablets?
It includes an AMPS charging base for motorcycles
Internal power circuit is 12V-24V, does not require external power supplies
Built-in holder frame in the device chassis for perfect attachment to motorcycle holder
The charging base is cheap and we sell it also as an individual item in case you have more then one motorcycle or also want to use it in your car
High Precision GPS with <= 2m precision
DMD2 pre-installed fully unlocked life-time
DMD2 certified which means no ROM update is released without testing DMD2 on it first and no new DMD2 function is released without testing on it either
Auto turn-on when you turn on your ignition
Configurable auto shutdown or auto turn-off screen, when you turn off your ignition
No camera stabilisers and built for motorcycle riding
With connector for external GPS Antenna
Advantages over dedicated GPS units?
Big screen!
Android eco-system (do more than navigate)
Google certification and Google Play Store which allows you to install any application that you want to use while riding
You can use it just like a regular tablet with a SIM card
Easy internet access by using a SIM card with a data plan
Lighter than most GPS units
Cheap charging base and original accessories
Higher screen resolution and faster processing than most dedicated GPS units
No dedicated GPS unit can beat the price / performance ratio
Believe it or not, the GPS precision is higher than 90% of dedicated GPS units
More regular system updates and always up to date apps
5Ghz Wifi connection
Supports handlebar controllers
Octa Core Processor
207mm L x 137.5mm W x 15mm D
Capacitive multi-touch / Glove, Wet
64GB eMMC Storage + 64GB removable SD
GSM: 850/900/1800/1900MHz
WCDMA: B1/B2/B4/B5/B8
LTE FDD: B1/B2/B3/B4/B5/B7/B8/B12/B17/B20/B28 LTD
TDD: B38/B40/B41

Rear: 16MP Autofocus
Light sensor & Proximity sensor
Android 12
528g
Battery 3.8V 8000mAh
micro SDXC card slot (64Gb Included)
GNASS, GLONASS, GALILEO, A GPS
Motorcycle Charging dock
IP67
OTA Updates
8inch, IPS panel (1280 x 800 pixel) 800 nit
2 x Nano-SIM
USB Type C (2.0) (OTG)
Wifi 5GHz: 802.11a/n/ac — up to 500 Mbps;
BT v2.1+EDR, 3.0+HS, v4.1+HS
Accelerometer, E-Compass, Gyroscope
12V-24V Internal Circuit (No external power converters needed)
LOWERING YOUR CRF...
CRF300 L/R -20mm 'SHORT' HEAVY DUTY SIDE-STAND
Regular price
Sale price
$90.00 USD
Unit price
per
Sale
Sold out
Due to lowering the bike, a shorter side stand is often needed. If you have not already fitted an aftermarket or altered stand to suit your lowered bike we strongle reccomend that you do to avoid the bike falling on uneven surfaces.
View full details